Midlands Medical Partnership (MMP) is a partnership of 16 GPs which provides NHS GP services to over 65,000 patients through one individual GP practice operating from eleven surgeries across Birmingham.
MMP was formed by the merger of seven pre-existing practices on 1st April 2009. An eighth practice, All Saints Medical Centre in Kings Heath, joined MMP in July 2011, a ninth practice, Dudley Park Medical Centre in Acocks Green joined us in October 2012 and our tenth, Stratford House Surgery joined in August 2016.
The vision behind the creation of MMP is to improve and develop all that is excellent about traditional GP services – local GPs leading and working in local surgeries to provide long-term doctor/patient relationships based on the established values of trust and personalised care, whilst at the same time being part of a larger, more corporate business structure, allowing our practices and patients to benefit from the resources of a larger organisation, enabling us to improve the range and quality of patient services, improve access and patient responsiveness and improve learning across our organisation.
MMP's core purpose is "to work within a culture of quality to constantly improve the care and service we give our patients."
MMP Flu
Please note that people in the 50-64-year old age group will not be vaccinated until November and December, providing there is sufficient vaccine, and no appointments will be offered for this age group until then. This is to ensure that those who are most at risk are vaccinated first.  If you are 50-64 and you are in one of the other groups which is eligible for the flu vaccination, for example you have a health condition which puts you at risk from the flu, you will be invited earlier.
MMP Video Consultations
MMP are offering Video Consultations to patients and this method is replacing most face to face appointments for the foreseeable future and certainly under the current circumstances.
Video consultations allow you to speak/see a clinician using the camera of your smartphone, tablet or computer.  To book an appointment please call your surgery who will book you into see a clinician.
You will receive a text message on your phone from the clinician with a link which takes you to the consultation page. Please be aware this is a secure and tested process.
Advice on Coronavirus
All MMP Surgeries will no longer be conducting clinical face to face appointments. In order to SAFEGUARD PATIENTS and staff from CORONAVIRUS only telephone triage appointments will be available and if necessary a patient will be seen by a clinician. For prescriptions please ensure you have a nominated a pharmacy for electronic prescriptions. This can be done either at the pharmacy or by the surgery via phone.
If you have a new continuous cough, loss or change to your sense of smell or taste and/or high temperature (of 37.8 degrees centigrade or higher), you should self-isolate for the next 7 days; do not call NHS 111 or contact other healthcare providers.If your symptoms deteriorate and you feel you need medical care it is at that point you should call NHS 111.
Call 111 if you're worried about a baby or child under 5. If your child seems very unwell, is getting worse or you think there's something seriously wrong, call 999.Do not delay getting help if you're worried. Trust your instincts.
Get more advice about when to self isolate and what to do by clicking on the link. https://www.nhs.uk/conditions/coronavirus-covid-19/symptoms/coronavirus-in-children/
Please search NHS CoronaVirus https://www.nhs.uk/conditions/coronavirus-covid-19/ and check the gov.uk website https://www.gov.uk/government/topical-events/coronavirus-covid-19-uk-government-response for the latest information.If you are seriously ill or injured or your life is at risk, call 999.
Other Useful Websites:
https://www.signhealth.org.uk/coronavirus/
https://www.gov.uk/government/publications/coronavirus-how-to-help-safely–2/coronavirus-how-to-help-safely

MMP Registrations
MMP are still registering patients at the following sites:
All Saints Medical Centre
Broadmeadow Surgery
Eaton Wood Medical Centre
Erdington Medical Centre
High Street Surgery  
Jockey Road Surgery
Kingsmount Surgery
Old Priory Surgery
Stratford House Surgery
If you would like to register with any of the practices listed above please click on the link http://www.mmpmedical.com/register-with-mmp/
NOTICE TO PATIENTS
As a result of a contractual change with NHS England and a national spine IT issue out of our control, Midlands Medical Partnership (MMP) is set up nationally as 1 lead site. You may notice that letters you receive from hospitals will have Erdington Medical Centre as your listed surgery and a doctor from Erdington Medical Centre as your GP. Please be aware that this is an administrative entry and rest assured that you are still registered at your chosen MMP Surgery. Your GP will remain the same and will receive all your hospital correspondence. Community nursing teams and other service providers may query your surgery or GP when making contact with you, e.g. when scheduling appointments. Please ask them to refer to the 'about us' section on our website (mmpmedical.com) where they will be able to read this statement. If you have any issues please ask the provider to contact your GP surgery.
NAMED ACCOUNTABLE GP – NOTICE TO PATIENTS
From 1 April 2015, practices are required to allocate a named, accountable GP to all patients
If you wish to be told the name of your named, accountable GP, please ask the receptionists when you are next in the surgery. For convenience your named, accountable GP will be called your 'usual GP'.
Please note: there is no need to telephone the practice for this information.
If you express a preference as to which GP you have been assigned, the practice will make reasonable efforts to accommodate this request.
Having a named GP does not prevent you seeing any other doctor in the practice. Your named GP will not be available at all times and if your needs are urgent, you may need to discuss them with an alternative doctor.
All clinicians will have full access to you medical records when dealing with your needs
Extended Access
Appointments now available 7 days a week to all MMP patients at our two hubs.
Eaton Wood Medical Centre based in Erdington
MON TO FRI 18:30PM— 20:00PM
SUN (OPEN AT EATON WOOD MEDICAL CENTRE) – 08:30AM—10:30AM
All Saints Medical Centre based in Kings Heath.
MON TO FRI 18:30PM— 20:00PM
SAT (OPEN AT ALL SAINTS MEDICAL CENTRE) – 08:30AM—10:30AM
Additional Nurse Appointments Available On Saturdays.
MMP offer additional practice nurse appointments every Saturday in the South and North.
North Sites:
Weekly rotational basis 8am-12:45pm at Erdington MC, Eaton Wood MC, High Street Surgery, Jockey Road MC, Kingsmount MC.
South sites:
Weekly 8:30am-12:00pm at All Saints MC
Fortnightly 8am-12:00pm at Dudley Park MC
Please call your local surgery for more information.
Pre-bookable Phlebotomists Appointments are now available during Extended Access.
Pre-bookable Phlebotomists Appointments are now available throughout Extended Access at both Eaton Wood Medical Centre and All Saints Medical Centre. Please speak to reception for more information.
MMP BOUNDARY AREA
Please click on the link below to view the MMP Boundary Map.
How we use your information: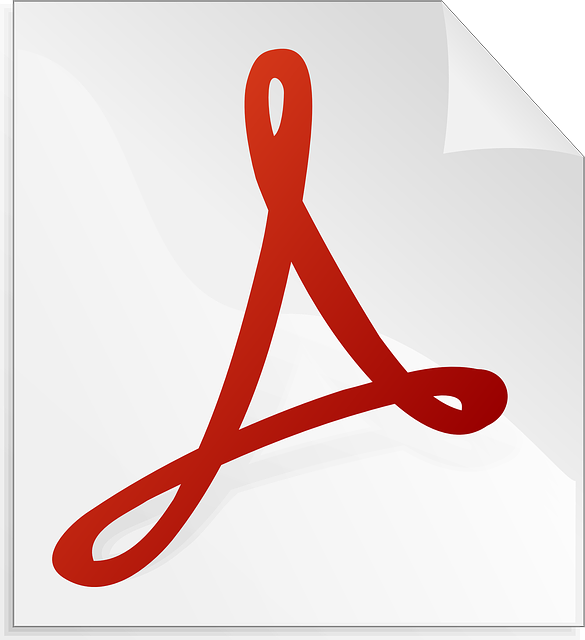 MMP Privacy Notice
Please click on the document below to view MMP Data Protection Privacy Notice.

MMP Fees List
Please click on the document below to view MMP Fees List.
New Patient Questionnaire – Adult &  Child under 18
       Adult                                                                    Under 18